Watch our pipeline awareness video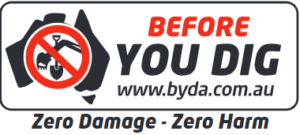 Whether you are a landholder or a contractor, you must contact SEA Gas and seek approval prior to carrying out any of the following restricted activities on the pipeline easement or within 6m of a SEA Gas pipeline:
Hand or Machine Excavation – removal of soil to a depth greater than 300 mm.
Fencing – installing a fence or gate across or adjacent to the SEA Gas pipeline, including replacement of old fence posts with new posts in the same location.
Cleaning out of dams adjacent to the pipeline – enlarging or cleaning out of any dams that are adjacent to the pipeline easement, especially where that cleaning or enlarging work is towards the easement.
Drilling – horizontal or directional drilling.
Deep Ripping / Clay Delving / Cable Ploughing – deep ripping, clay delving and cable ploughing are high risk activities, the pipeline may be buried with less than 1 metre of soil cover and these activities could cause pipeline damage or failure.
Vertical Boring – use of pendulum mounted augers, proline augers, or any other boring equipment.
Core Sampling – core sampling can occur at depths greater than the pipeline , in most rural areas the pipeline is buried at a depth less than one metre.
Planting on the pipeline easement – Tree roots can damage the pipeline coating and SEA Gas is required to maintain line of sight between pipeline marker signs. There are restrictions on planting in the vicinity of the pipeline. Trees must not be planted on the pipeline easement, and smaller shrubs are only permitted if approved by SEA Gas.
Crossing the SEA Gas pipeline easement with heavy vehicles – heavy vehicles crossing the pipeline can cause excessive stresses. Axle loading, terrain, depth of pipeline cover, frequency of traffic movement, and weather conditions all need to be considered.
Blasting – blasting in or within 1km of the pipeline easement.
The best way to contact SEA Gas is by making a Dial Before You Dig enquiry prior to commencing work.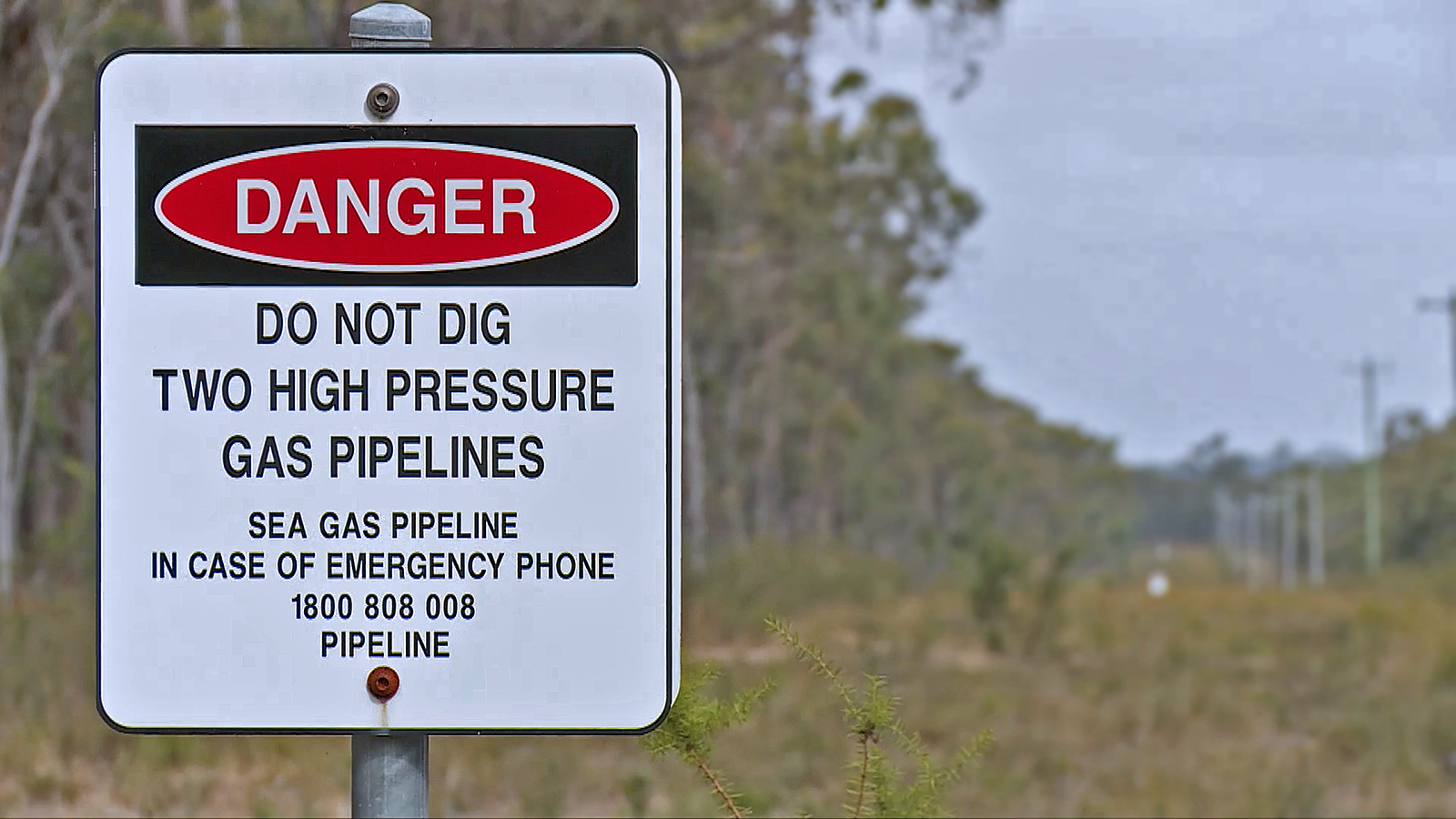 The Dial Before You Dig service will put you in touch with operators of all infrastructure that may be impacted by your work.
Where your planned work is in the vicinity of a pipeline, SEA Gas will locate the pipeline at no cost and will oversee works, if required to ensure your safety, the safety of the public and the security of gas supply.
Pipeline Depth of Cover
Pipeline cover varies throughout the length of the pipeline. Regardless of whether you believe you know how deep the pipeline is on your property, you are still required to contact SEA Gas and seek approval prior to carrying out restricted activities.
Easement Width
The width of the easement varies along the length of the pipeline typically between 10 and 25 metres.
Pipeline Marker Signs
Pipeline marker signs are a reminder that there is a high pressure gas transmission pipeline buried in the vicinity. Signage is usually placed within the easement and will not always be directly on top of the pipeline. Some signs may be 'off set' markers, which can be located several metres from the pipeline. Pipeline marker signs must not be removed.
Consequences of Damage
Damage to high pressure transmission pipelines may have catastrophic consequences including:
fire and/or explosion;
serious injury or death to plant operators or members of the public;
damage to your equipment;
damage to property or infrastructure;
delays to your planned work;
compensation claims for loss of gas supply; and
penalties for interference with pipeline operations that apply under the governing legislation.
It is for your own safety and in your company's interests that you must contact SEA Gas and seek approval prior to carrying out restricted activities.
SEA Gas Pipeline Safety Brochure
Download our Pipeline Safety brochure (600KB .pdf)